Ayk eCommerce
A New Era in Softwares
We are committed to ensuring online experiences with the highest standards for both business and customers.


Ayk eCommerce
Reinvent how people create profits
About Us
Ayk for e-commerce LLC was founded in 2018
With a vision to reinvent how people create profits. Our mission is to power businesses to create winning e-commerce experiences by offering flexible and innovative solutions. We seamlessly connect customers with shops to make online shopping enjoyable and convenient.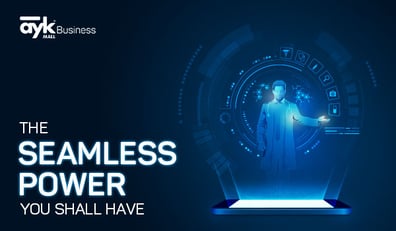 Ayk is the many trees with many branches and tangled twigs.
Ayk is the plural Arabic noun of Ayka, a one-of-a-kind synonym of Dawha.
On our belief in Qatar 2030 vision, Ayk starts from Doha and intends to expand globally.


Web Development Services
Take your idea to the next level, with powerful real-time web applications that's solution centered, purpose built, results driven and fully custom using the latest technologies.

Mobile Apps Development
Distinguish Your Brand. We provide mobile app services for all platforms, devices, and audiences, including Apps for all versions of iOS, watchOS, Android, and Wear OS.

Marketing Services
Keep your brand unforgettable! Make your marketing more impactful, Reach your target customers, Meet seasonal demand, beat the competition at peak times, and inspire customers loyalty.
Contact us
Do you have any questions, requests or inquiries?
Feel free to get in touch with us. Our experts will be pleased to answer your questions. We look forward to hearing from you!